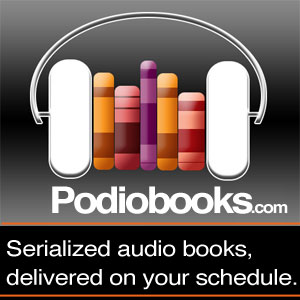 Evo Terra, co-author of Podcasting for Dummies (with Tee Morris) and founder of Podiobooks.com, talks about authors who release their books as free audio at his site. Topics we covered include
Success stories
What doesn't work?
Tips for producing a good audiobook
How does having the audiobook out there free affect the ability to publish work later?
Can giving material away actually help sales?
Giving it away isn't all you need to do.
How do donations work?
How does Podiobooks function as an organization?
What's in Podiobooks' future?
How can listeners choose the best books?